About American Antique Victorian Crazy Quilts
The heyday of Victorian Crazy quilting was circa 1885. However, these quilts were made from 1880 until the late 1890's. Any Crazy quilt containing a date prior to 1879, would most likely indicate a special date from the family's history.
During the height of the Victorian era, homes could not have enough embellishment. Women wholeheartedly threw themselves into decorating every inch of the floors, walls and furniture. The culture of the times was full of symbolism, poetry and romance. Crazy quilting allowed women to display their artistic abilities in needlework, oil painting, and arrangement of embellishments. Silks, silk velvets and chenille, and threads of every hue were used to incorporate names, dates, pictures, and a wide assortment of symbols.
Antique Crazy quilts are judged by design, graphics, level of embellishment and overall condition. We have antique quilts truly astonishing in their level of needlework and graphic impact, and as always, guaranteed to be the very highest quality.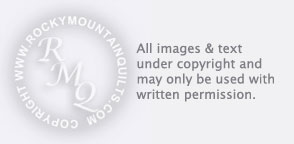 American Antique Victorian Crazy Quilts
Click on the pictures below to see more views of my Antique Victorian Crazy Quilts. Shading is due to lighting, not representative of the quilt. Please call for the availability or any questions.