Blue and White antique quilts are the most popular color combination in America. One advantage of a two color combination is its ability to fit into any décor. No extra decorating adjustments need to be made for a blue and white antique quilt; it will be perfect in any room!
We have Blue and White antique quilts in every size from crib to queen, and colors from the indigo shades of the 1800?s to the cheerful blues of the 20th century.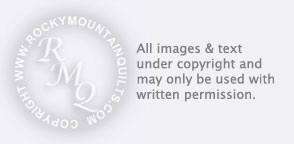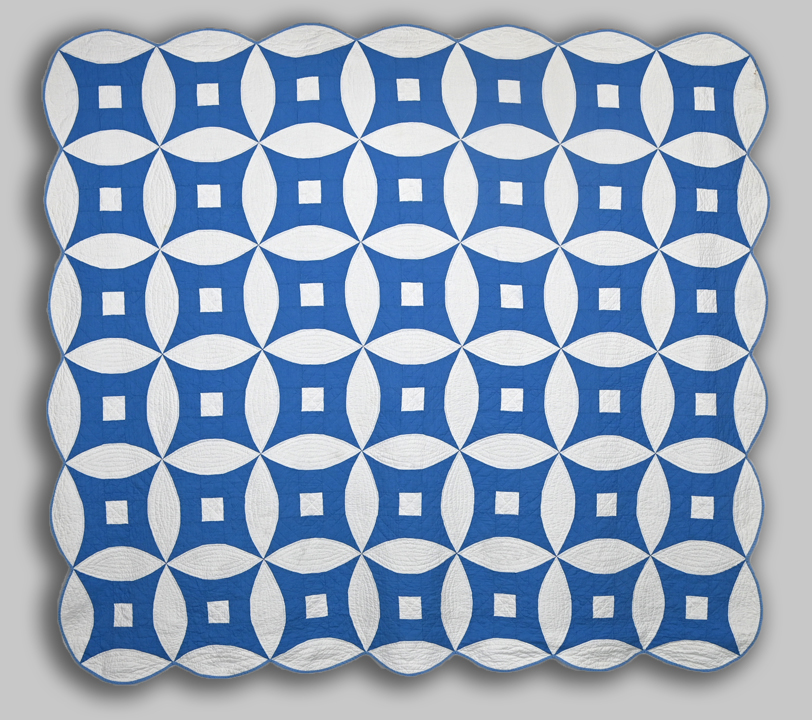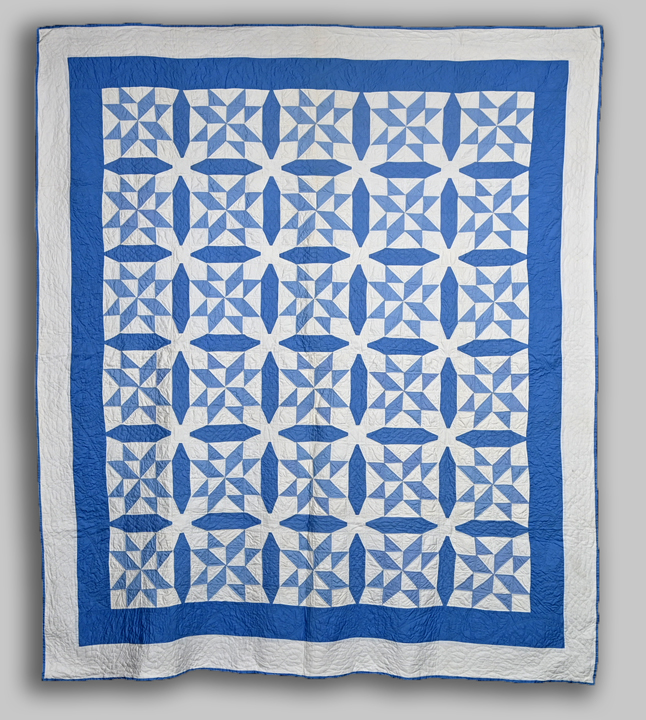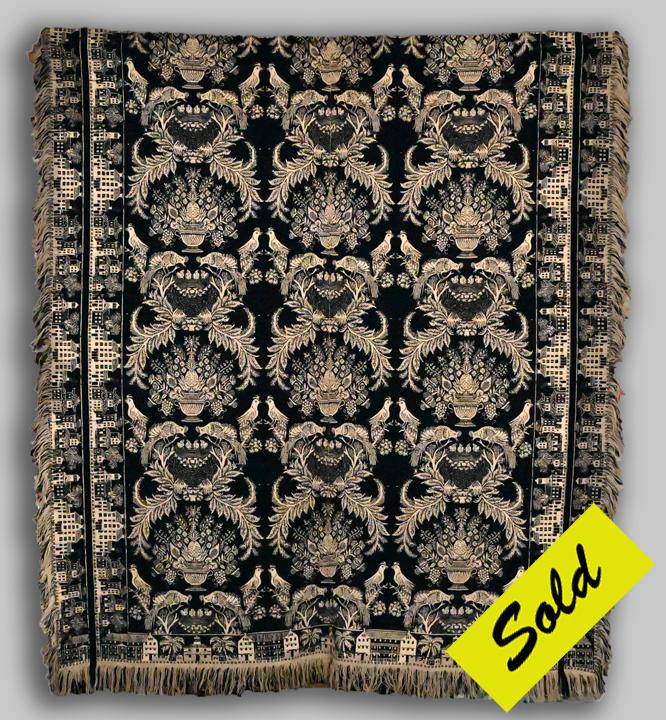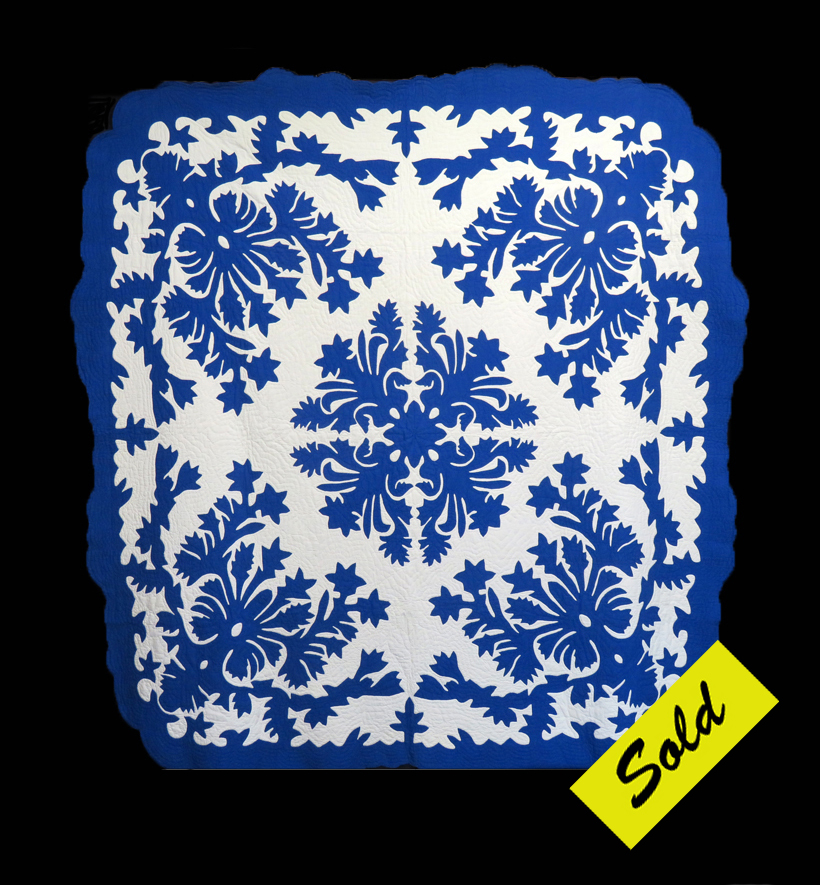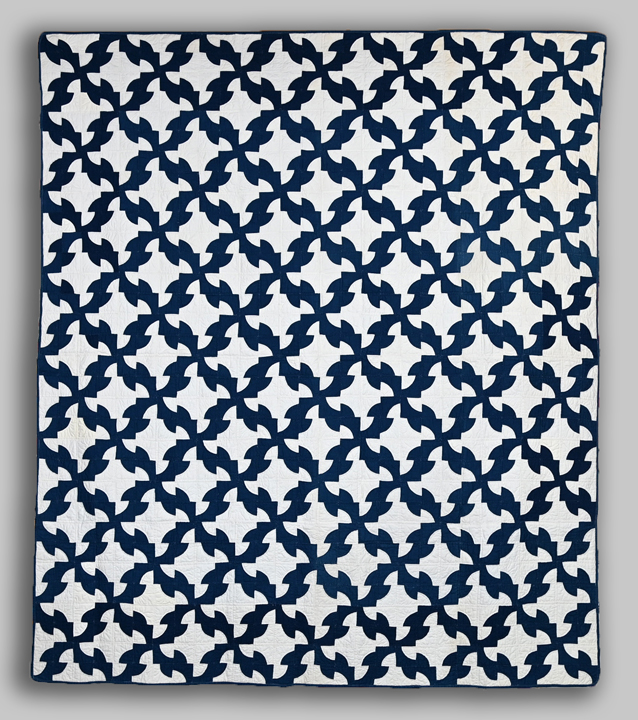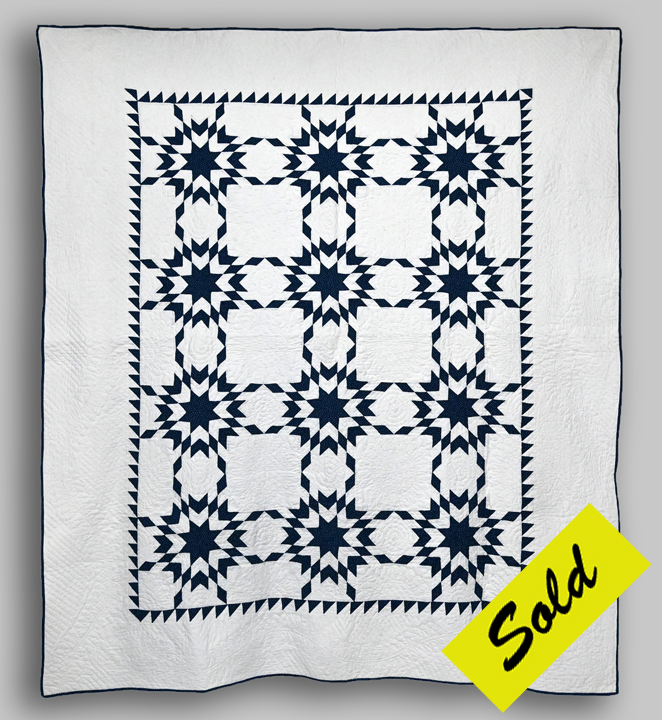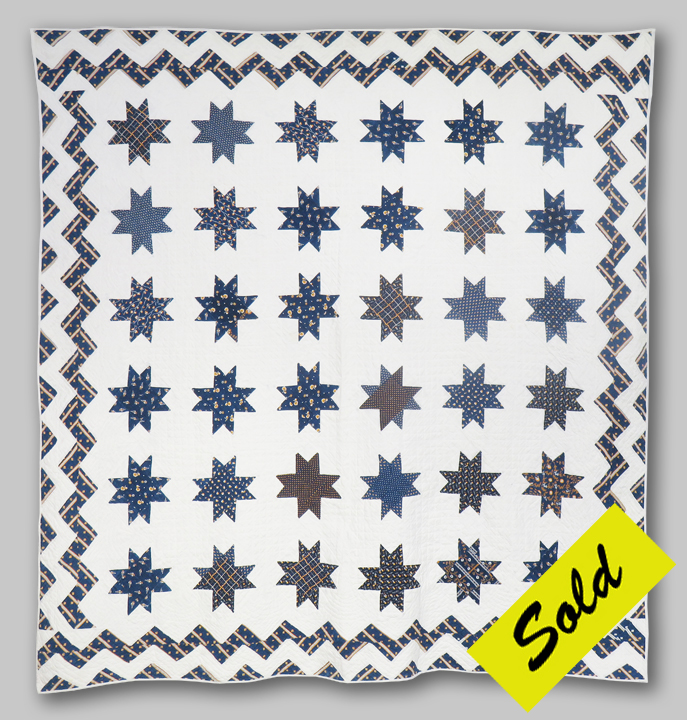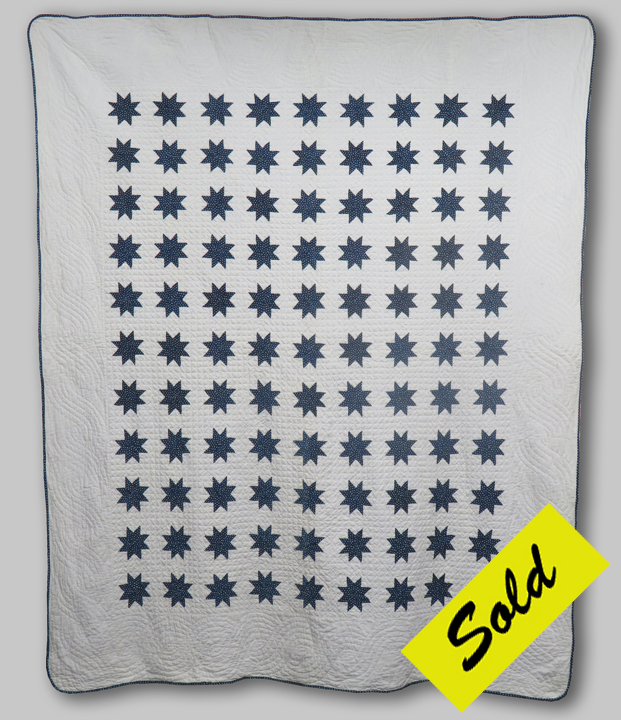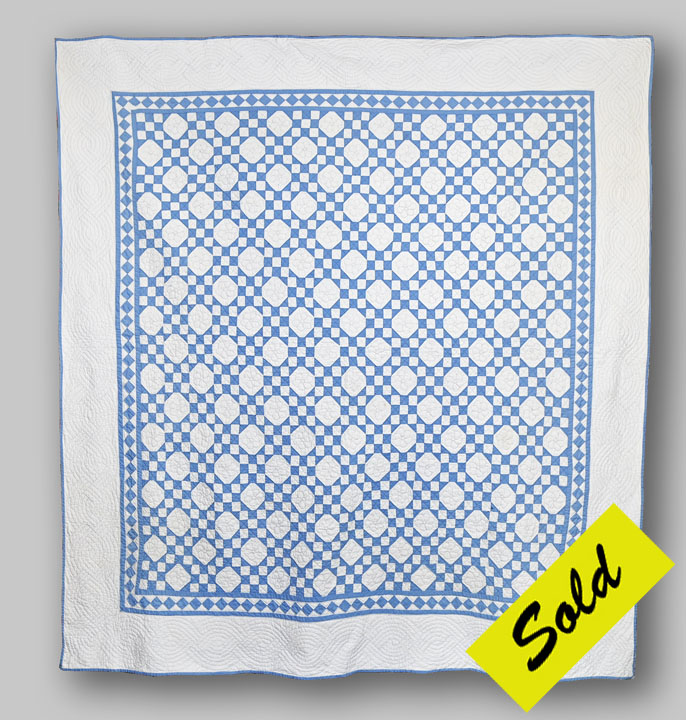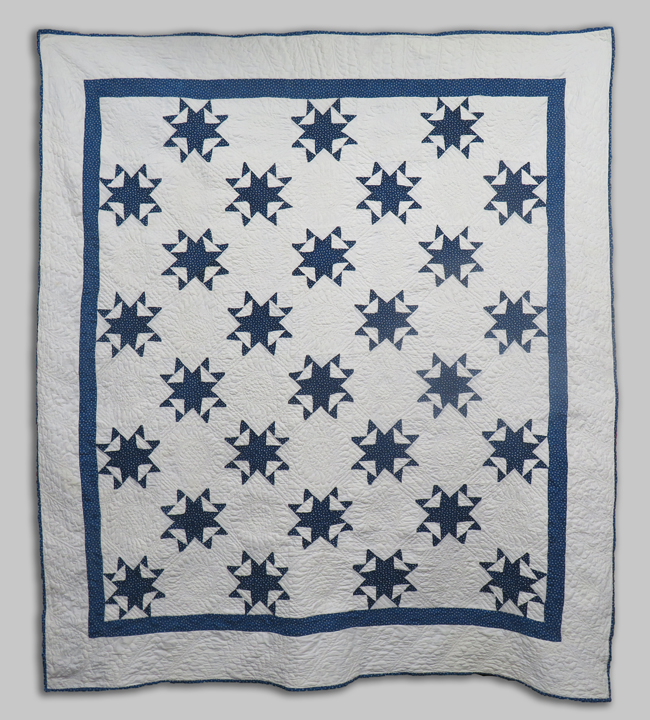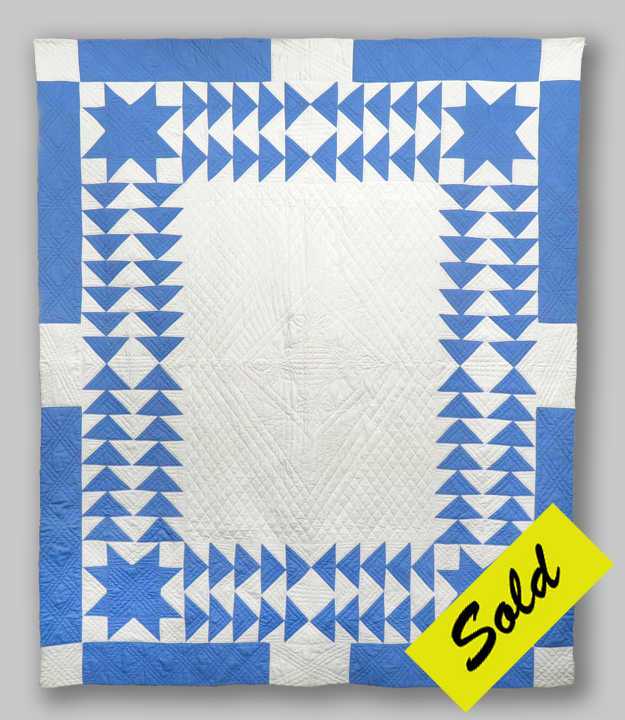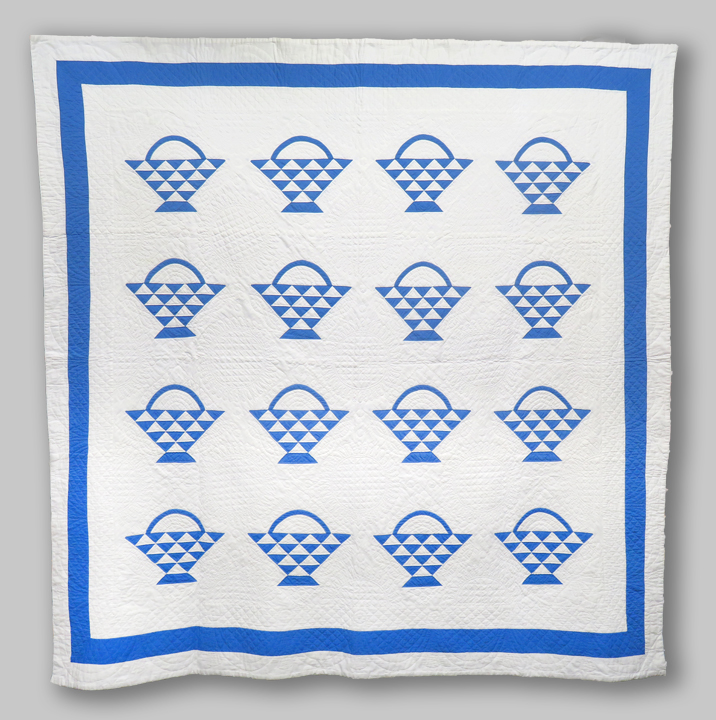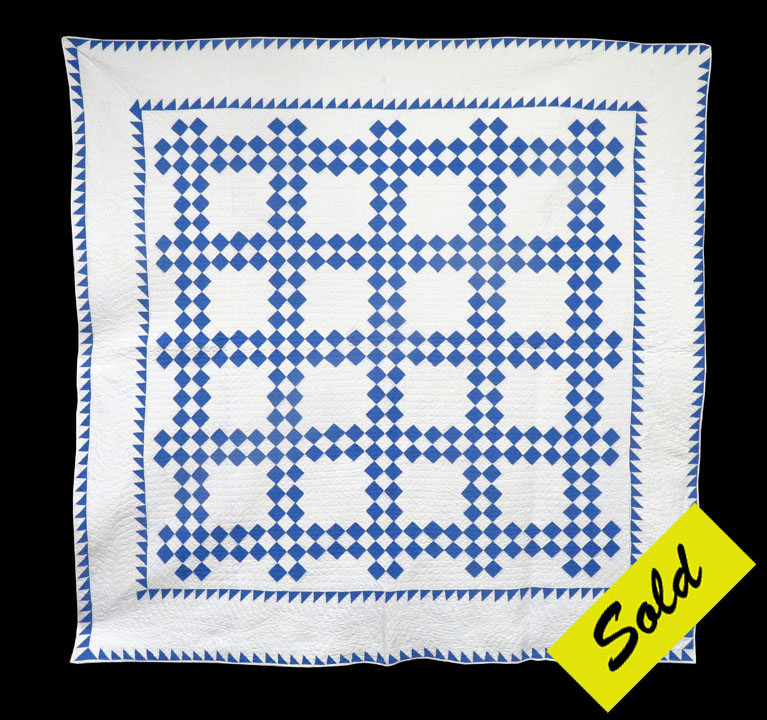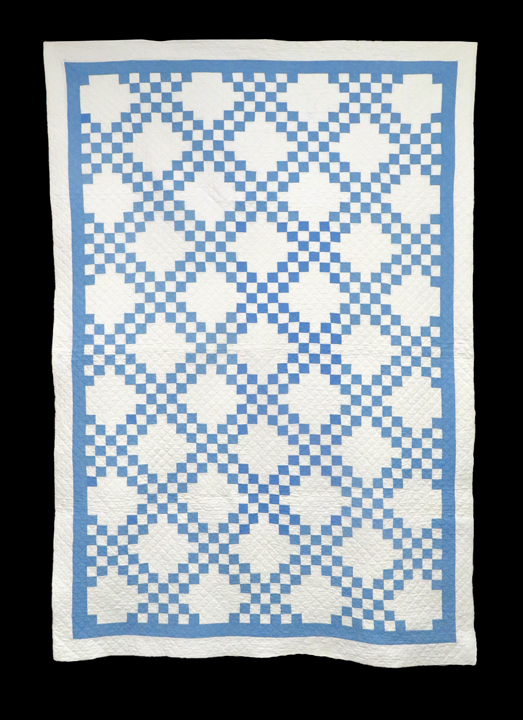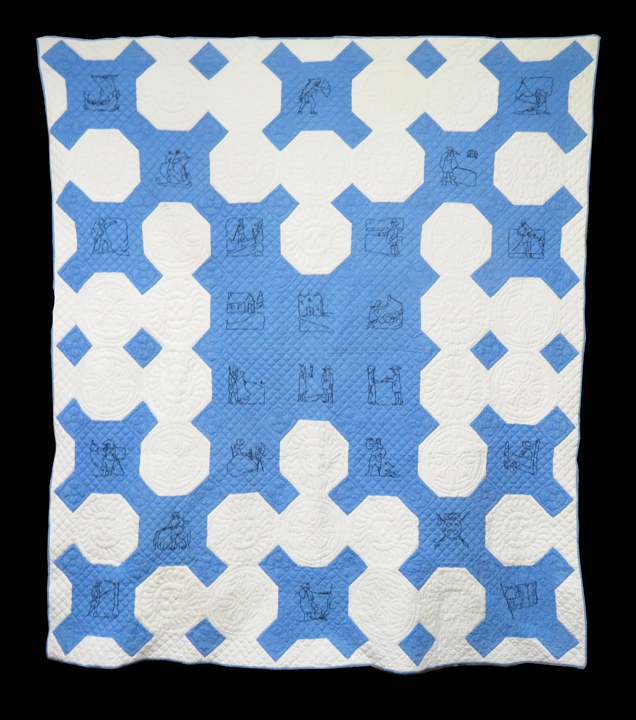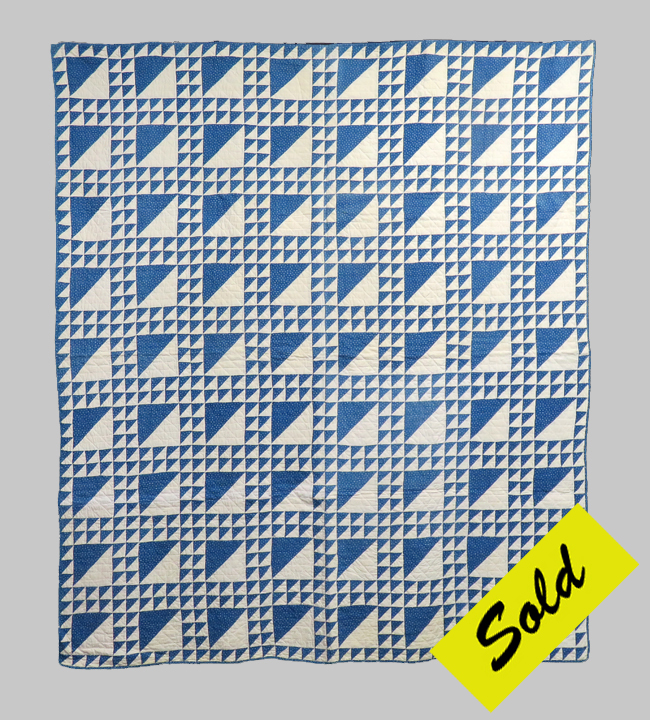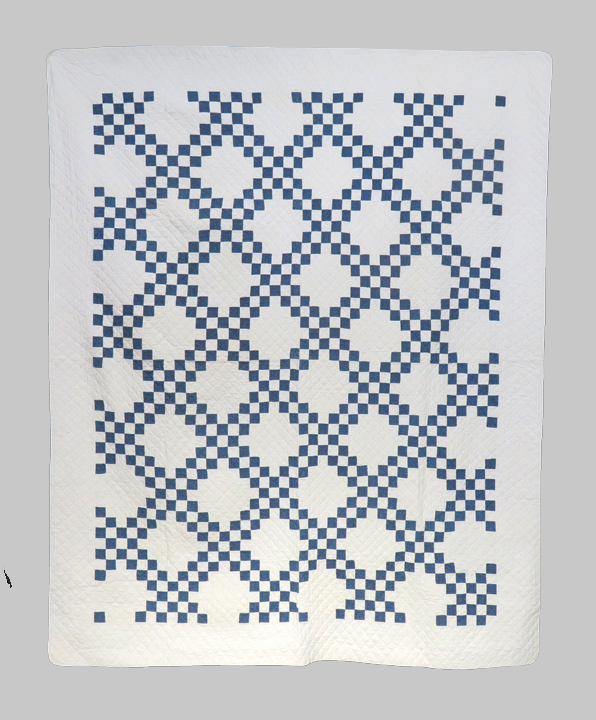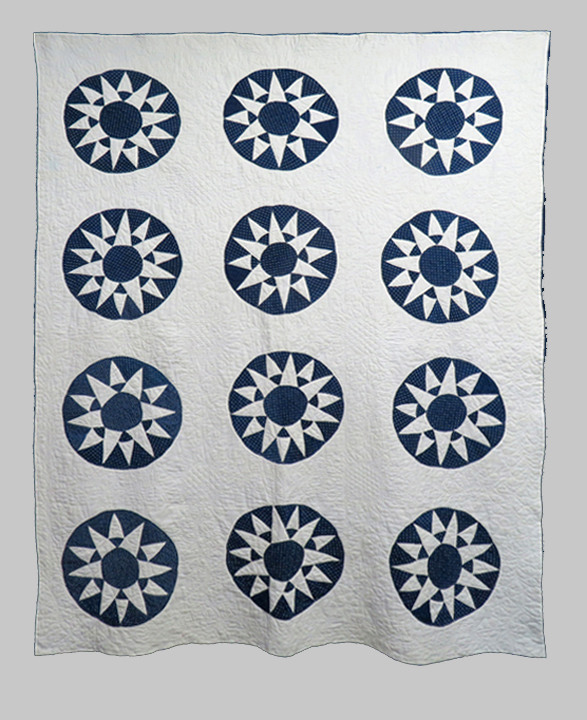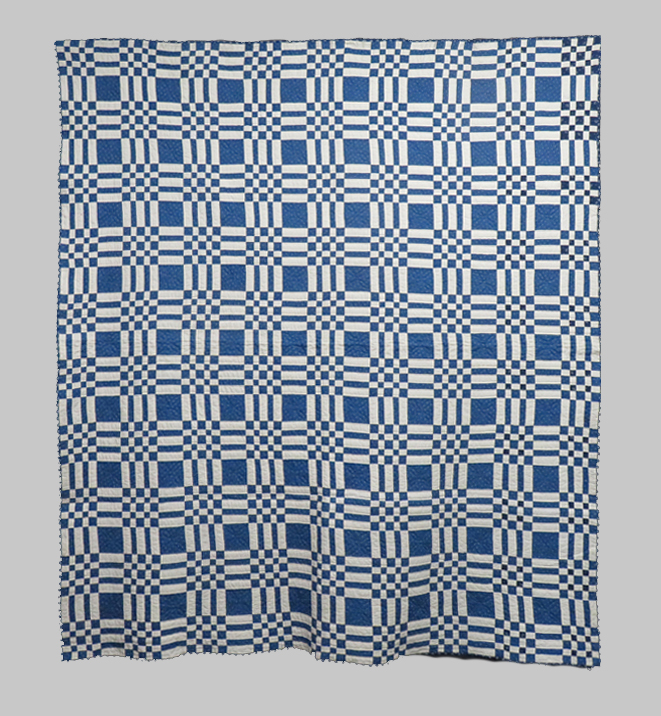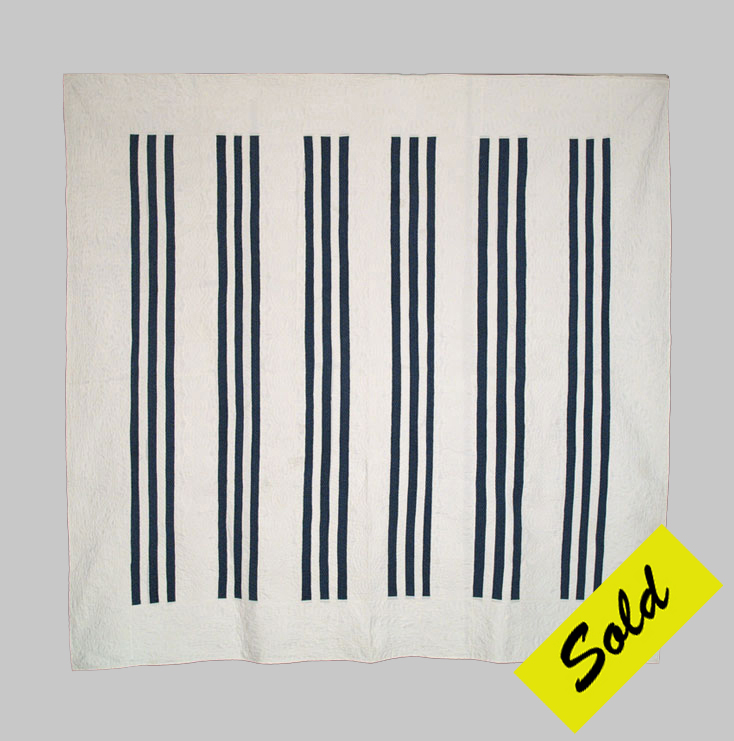 Simple yet striking graphics in indigo blue and white! Mini white stars on indigo cotton pairs with pristine white cotton in this fabulous quilt. Six 5 ¾ inch wide indigo and white pieced bars alternate with solid white bars across the quilt. Slim indigo strips within the bars measure just 1 ⅛ inches wide. A lovely 8 ¾ inch wide white border surrounds the bars design. Treadle sewing machine pieced and hand quilted.
Quilting consists of feathered twining vines in the outer white border and wide white bars, with single cables and parallel lines stitched in the narrow indigo and white strips. Just lovely - see detail pic.
The front folds to the back and is hand stitched down forming the 1/4 inch binding. The backing is white cotton. This quilt is in excellent condition with areas of the binding showing slight wear. Professionally hand washed by Betsey and ready to ship to you on approval for private viewing.